Headquarters
Activair s.r.o.
Sadová 189/44
746 01 Opava-Predmesti
Czech Republic



Tel:
+420 595 171 552

Fax:
+420 226 013 984
E-mail:
ID:
28605837

VAT:
CZ28605837
ID data:
3bngrkk

Branch Brno
Activair s.r.o.
Marianske nam. 617/1
617 00 Brno
Czech Republic



| | |
| --- | --- |
| Tel: | +420 545 210 455 |
| Fax: | +420 226 013 984 |
| E-mail: | |
Branch Praha
Change of address!
Activair s.r.o.
Novodvorská 803/82
142 00 Praha 4 – Lhotka
Czech Republic



| | |
| --- | --- |
| Tel: | +420 222 362 288 |
| Fax: | +420 226 013 984 |
| E-mail: | |
Slovakia
Activair SK s.r.o.
Cementarenska cesta 16
974 01 Banska Bystrica
Slovakia



| | |
| --- | --- |
| Tel: | +421 948 422 022 |
| Fax: | +420 226 013 984 |
| E-mail: | |
JET-Radial™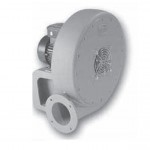 JetAir Technologies' Radial Blowers are engineered for moderate flow and low pressure applications from 0.5HP [0,4kW] to 4HP [2,8kW].
Features
Designed for long-term dependable use in the most demanding applications.
Jet-Radials™ are constructed using cast volutes.
Rugged IP54 TEFC motors and externally installable impellers for reliable operations and simple maintenance.
Each JET-Radial™ is available with tube or flange inlet / outlet configurations.
GR-090: 400cfm [700 m3/hr], 10"WG [240 mBar]
GR-100: 550cfm [1000 m3/hr], 9.5"WG [230 mBar]
GT-100: 750cfm [1300 m3/hr], 11"WG [280 mBar]
GR-125: 1400cfm [2500 m3/hr], 18"WG [450 mBar]