Headquarters
Activair s.r.o.
Sadová 189/44
746 01 Opava-Predmesti
Czech Republic



Tel:
+420 595 171 552

Fax:
+420 226 013 984
E-mail:
ID:
28605837

VAT:
CZ28605837
ID data:
3bngrkk

Branch Brno
Activair s.r.o.
Marianske nam. 617/1
617 00 Brno
Czech Republic



| | |
| --- | --- |
| Tel: | +420 545 210 455 |
| Fax: | +420 226 013 984 |
| E-mail: | |
Branch Praha
Change of address!
Activair s.r.o.
Novodvorská 803/82
142 00 Praha 4 – Lhotka
Czech Republic



| | |
| --- | --- |
| Tel: | +420 222 362 288 |
| Fax: | +420 226 013 984 |
| E-mail: | |
Slovakia
Activair SK s.r.o.
Cementarenska cesta 16
974 01 Banska Bystrica
Slovakia



| | |
| --- | --- |
| Tel: | +421 948 422 022 |
| Fax: | +420 226 013 984 |
| E-mail: | |
STP-iX455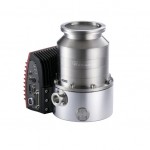 The STP-iX455 turbo-molecular pump features an innovative, magnetic bearing and motor drive system, providing a 50% reduction in vibration compared to previous generation turbo pumps. An integrated controller eliminates the need for a conventional, rack-mounted controller and interconnecting cables, and does not require water cooling.
The pump features 450 ls
-1
pumping speed for nitrogen. The STP-iX455 is an excellent fit for electron microscope, metrology, lithography and other vibration sensitive applications.
Features and Benefits
Compact Design including a fully integrated controller
Inovative, Self-Sensing magnetic bearing system
Digital 5-axis control
Vibration levels reduced by 50% compared to the existing turbo pumps
Can be configured to run corrosive processes
Automatic Balancing System (ABS) standard
Automatic Vibration Reduction (AVR) standard
UL Listed, CE marked and SEMI® S2 compliant
Applications
Plasma etch (chlorine, fluorine and bromine chemistries) for metal (aluminum), tungsten and dielectric (oxide) and polysilicon
Electron cyclotron resonance (ECR) etch
Film deposition CVD, PECVD, ECRCVD, MOCVD
Sputtering
Ion implantation source, beam line pumping end station
MBE
Diffusion
Photo resist stripping
Crystal/epitaxial growth
Wafer inspection
Load lock chambers
Scientific instruments: surface analysis, mass spectrometry, electron microscopy
High energy physics: beam lines, accelerators
Radioactive applications: fusion systems, cyclotrons
| | | |
| --- | --- | --- |
| Technical data | | |
| Inlet flange | ISO100K/DN100CF | ISO160K/DN160CF |
| Pumping Speed | | |
| N2 | 300 ls-1 | 450 ls-1 |
| H2 | 300 ls-1 | 460 ls-1 |
| Compression ratio | | |
| N2 | >108 | >108 |
| H2 | >1 x 104 | >1 x 104 |
| Ultimate pressure | 6.5x10-6 (5x10-8) | 10-8 (10-10) |
| Weight | 15 kg | 16 kg |
| | |
| --- | --- |
| Max working pressure | 1.3 x 10-1 Pa |
| Allowable backing pressure | 67 Pa |
| Rated speed | 55000 rpm |
| Starting time | |
| Mounting position | Any orientation |
| Cooling method | Natural cooling (Air cooling fan when baking or gas pumping) |
| Lubricating oil | Not necessary |
| Backing pump | 240 lmin-1 |
| Leakage Magnetic Flux | |
| Axial direction | |
| Radial direction | |
| Ambient temperature range | 0 to 40 °C |
| Storage temperature range | -25 to 55 °C |