Headquarters
Activair s.r.o.
Ostravská 311/7
747 70 Opava-Komárov
Czech Republic



Tel:
+420 595 171 552

Fax:
+420 226 013 984
E-mail:
ID:
28605837

VAT:
CZ28605837
ID data:
3bngrkk

Branch Brno
Activair s.r.o.
Bohunická 728/24a
619 00 Brno - Horní Heršpice
Czech Republic



| | |
| --- | --- |
| Tel: | +420 545 210 455 |
| Fax: | +420 226 013 984 |
| E-mail: | |
Branch Praha
Activair s.r.o.
Novodvorská 803/82
142 00 Praha 4 – Lhotka
Czech Republic



| | |
| --- | --- |
| Tel: | +420 222 362 288 |
| Fax: | +420 226 013 984 |
| E-mail: | |
Slovakia
Activair SK s.r.o.
Cementarenska cesta 16
974 01 Banska Bystrica
Slovakia



| | |
| --- | --- |
| Tel: | +421 948 422 022 |
| Fax: | +420 226 013 984 |
| E-mail: | |
TW mineral oil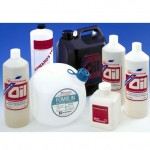 TW has been developed for applications where rotary pump oils are likely to be exposed to reactive or corrosive gases.
Features and Benefits
The oil is distilled hydrocarbon containing no additives, but unsaturates and aromatic links have been removed.
The result is that the oil will last up to 20 times longer, depending on process, than refined mineral oils.
Longer oil life significantly extends the intervals between oil changes.
Applications
Edwards TW has been developed for applications where rotary pump fluids are likely to be exposed to reactive or corrosive gases:
Distillation
Semiconductors
Chemical pumping
| | |
| --- | --- |
| Technical data |   |
| Vapour pressure mbar: |   |
|   20°C | 1.3 x 10-6* |
|   100°C | - |
| Molecular weight | 430 |
| Specific gravity at 15°C | 0.860 |
| Viscosity cSt: |   |
|   at 20°C | 155 |
|   at 40°C | 65 |
| Pour point °C | -12 |
| Flash point °C | 243 |
| Auto ignition point °C | 270 |
| Sulphur content % mass/mass | 0 |

* Vapour pressures at 25°C