Headquarters
Activair s.r.o.
Ostravská 311/7
747 70 Opava-Komárov
Czech Republic



Tel:
+420 595 171 552

Fax:
+420 226 013 984
E-mail:
ID:
28605837

VAT:
CZ28605837
ID data:
3bngrkk

Branch Brno
Activair s.r.o.
Bohunická 728/24a
619 00 Brno - Horní Heršpice
Czech Republic



| | |
| --- | --- |
| Tel: | +420 545 210 455 |
| Fax: | +420 226 013 984 |
| E-mail: | |
Branch Praha
Activair s.r.o.
Novodvorská 803/82
142 00 Praha 4 – Lhotka
Czech Republic



| | |
| --- | --- |
| Tel: | +420 222 362 288 |
| Fax: | +420 226 013 984 |
| E-mail: | |
Slovakia
Activair SK s.r.o.
Cementarenska cesta 16
974 01 Banska Bystrica
Slovakia



| | |
| --- | --- |
| Tel: | +421 948 422 022 |
| Fax: | +420 226 013 984 |
| E-mail: | |
EPX180L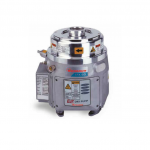 The new compact EPX180 high vacuum drypump offers enhanced performance with reduced cost of ownership. Using a unique patent protected mechanism the EPX180 is capable of pumping from atmosphere to ultimate pressures of -5 Torr.
Features and Benefits
Compact footprint - as one of the smallest on-tool pumps available, the EPX offers outstanding savings in footprint. EPX can be mounted directly onto the tool saving foreline and installations costs or remotely if preferred.
Low cost of ownership - EPX requires only 1.4 kW of power and incorporating idle mode to maximize power efficiency.
Unique patent protected pumping mechanism
Ultra clean mechanism
Extremely reliable
Network compatible
Applications
The EPX series covers a broad range of applications from wafer handling through to medium duty processes.
The EPX 'L' Series has been designed for use clean duty applications pumping inert gas mixtures, such as loadlock, whereby control is provided by the process tool interface.
| | |
| --- | --- |
| Technical data |   |
| Peak speed | 170 m3h-1 |
|   | 105 ft3min-1 |
|   | 2835 lmin-1 |
| Ultimate vacuum |   |
|   |  <1 x 10-4 mbar |
|   | <7,5 x 10-5 Torr |
|   | <1 x 10-2 Pa |
| Warm-up time (to nominal performance) | 30 min |
| Inlet flange | ISO63 |
| Outlet flange | NW25 |
| Noise |   |
| Water connectors | 3/8 in Quick |
| Minimum cooling water flow rate | 2 lm-1 |
| Cooling water temperature | 15 – 35 °C |
| Electrical Supply | 200/208 V, 50/60 Hz 3 phase |
| Power at ultimate | 1.4 kW |
| Rated motor power | 3.0 kW |
| TIM | C3 |
| Weight | 43.5 kg |