Headquarters
Activair s.r.o.
Ostravská 311/7
747 70 Opava-Komárov
Czech Republic



Tel:
+420 595 171 552

Fax:
+420 226 013 984
E-mail:
ID:
28605837

VAT:
CZ28605837
ID data:
3bngrkk

Branch Brno
Activair s.r.o.
Bohunická 728/24a
619 00 Brno - Horní Heršpice
Czech Republic



| | |
| --- | --- |
| Tel: | +420 545 210 455 |
| Fax: | +420 226 013 984 |
| E-mail: | |
Branch Praha
Activair s.r.o.
Novodvorská 803/82
142 00 Praha 4 – Lhotka
Czech Republic



| | |
| --- | --- |
| Tel: | +420 222 362 288 |
| Fax: | +420 226 013 984 |
| E-mail: | |
Slovakia
Activair SK s.r.o.
Cementarenska cesta 16
974 01 Banska Bystrica
Slovakia



| | |
| --- | --- |
| Tel: | +421 948 422 022 |
| Fax: | +420 226 013 984 |
| E-mail: | |
Stokes Microvac 212J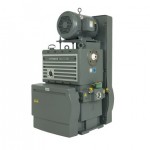 The Stokes Microvac rotary piston pump sets the standard for performance and reliability as the industries most efficient, space-saving design. The Stokes Microvac rotary piston pump has been improved, upgraded, and fine-tuned to deliver even better dependability and productivity combined with minimal maintenance and process downtime.
Features and Benefits
Robust cast and ductile iron construction provides proven rugged reliable operation.
Low 500rpm operation for longest pump life cycle.
Efficient design provides maximum uptime with minimal moving parts, low rotational speed and large clearance.
Low ultimate blank-off with pressures down to < 2.5 x 10-2 Torr.
New valve deck design virtually eliminates valve maintenance and noise.
Space saving design which saves up to 50% of valuable floor space.
Complete and self-contained unit delivered ready to install.
Automatic lubrication system provides proper flow of oil to bearings and sealing surfaces and prevents back flow into system.
Controlled balancing reduces vibration to a practical minimum.
Gas ballast as standard.
Applications
Automotive
Chemical processing
General applications
Heat treatment
Leak detection
Metallurgy
PET processing
Pharmaceuticals
Transformer drying and cable fluid conditioning
Vacuum coating
Vacuum melting
| | |
| --- | --- |
| Technical data |   |
| Displacement (swept volume) | 255 m3h-1 / 150 ft3min-1 |
| Pumping Speed | 234 m3h-1 / 138 ft3min-1 |
| Ultimate vacuum (total pressure) |   |
| without gas ballast | <3.3x10-2 mbar / <2.5x10-2 Torr |
| with gas ballast | <2.6x10-2 mbar / <2x10-2 Torr |
| 50Hz Motor size (TEFC) | 5.5 kW IEC (CE variant) |
| 60Hz Motor size (TEFC) | 7.5 hp TEFC |
| Motor speed | 1800 rpm |
| Inlet connection | 3 inch ASA/ANSI flange |
| Exhaust connection | 2 inch ASA/ANSI flange or 2 inch NPT |
| Water inlet/outlet connection | ½ inch NPT |
| Recommended cooling flow @ 85°C / 30°F | 5.7 lmin-1 / 1.5 galmin-1 |
| Water vapour pumping rate | 5 kg h-1 / 11 lb h-1 |
| Oil capacity | 15 litre / 4 gal |
| Recommended oil | V lube F |
| Noise | <77 dB(A)  |
| Weight | 431 kg / 950 lbs |