Headquarters
Activair s.r.o.
Ostravská 311/7
747 70 Opava-Komárov
Czech Republic



Tel:
+420 595 171 552

Fax:
+420 226 013 984
E-mail:
ID:
28605837

VAT:
CZ28605837
ID data:
3bngrkk

Branch Brno
Activair s.r.o.
Bohunická 728/24a
619 00 Brno - Horní Heršpice
Czech Republic



| | |
| --- | --- |
| Tel: | +420 545 210 455 |
| Fax: | +420 226 013 984 |
| E-mail: | |
Branch Praha
Activair s.r.o.
Novodvorská 803/82
142 00 Praha 4 – Lhotka
Czech Republic



| | |
| --- | --- |
| Tel: | +420 222 362 288 |
| Fax: | +420 226 013 984 |
| E-mail: | |
Slovakia
Activair SK s.r.o.
Cementarenska cesta 16
974 01 Banska Bystrica
Slovakia



| | |
| --- | --- |
| Tel: | +421 948 422 022 |
| Fax: | +420 226 013 984 |
| E-mail: | |
Vanes and Filters for dry vacuum pumps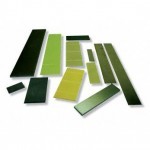 We offer the widest range of carbon vanes and filters for vacuum pumps and blowers in the Czech Republic. Most standard vanes and filters are in stock, at our branch offices. Each year we deliver tens of thousand of vanes for these devices. Our vanes are manufactured to the highest standards for the use of special classes of impregnated carbon, where we achieve the same or better properties than the OEM vanes. Production and supply are in accordance with the standards ISO 9001 and ISO 14001. Our vanes and filters shall ensure your vacuum devices, vacuum pumps and blowers operation without problem, long run and due to the excellent price the operating cost savings.
Our company also provides services for many types of vacuum pumps and blowers, their assessment, modernization. We can also supply spare parts, repair kit and ensure delivery and lease of entire devices.

If you are interested, please use configuration below or contact us on info@activair.cz or on phones +420 595 171 552 or +420 222 362 288.