Headquarters
Activair s.r.o.
Ostravská 311/7
747 70 Opava-Komárov
Czech Republic



Tel:
+420 595 171 552

Fax:
+420 226 013 984
E-mail:
ID:
28605837

VAT:
CZ28605837
ID data:
3bngrkk

Branch Brno
Activair s.r.o.
Bohunická 728/24a
619 00 Brno - Horní Heršpice
Czech Republic



| | |
| --- | --- |
| Tel: | +420 545 210 455 |
| Fax: | +420 226 013 984 |
| E-mail: | |
Branch Praha
Activair s.r.o.
Novodvorská 803/82
142 00 Praha 4 – Lhotka
Czech Republic



| | |
| --- | --- |
| Tel: | +420 222 362 288 |
| Fax: | +420 226 013 984 |
| E-mail: | |
Slovakia
Activair SK s.r.o.
Cementarenska cesta 16
974 01 Banska Bystrica
Slovakia



| | |
| --- | --- |
| Tel: | +421 948 422 022 |
| Fax: | +420 226 013 984 |
| E-mail: | |
STP-L301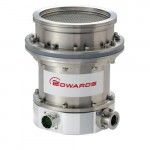 Corrosion resistant STP-L301(C) is for use in electron microscopes and semiconductor applications. Edwards rotor technology gives class-leading performance for maximum process flexibility.
Features and Benefits
Advanced rotor technology  
Maximized process flexibility

Oil free

Low vibration

High reliability

Maintenance free
Advanced controller design  
Auto tuning

Self diagnostic functions

d.c. motor drive

Battery-free operation
Small footprint

Half rack controller

Low vibration 
Built in vibration isolation system gives improved performance over STP301C and external isolator.
Applications
Plasma etch (chlorine, fluorine and bromine chemistries) for metal (aluminum), tungsten and dielectric (oxide) and polysilicon
Electron cyclotron resonance (ECR) etch
Film deposition CVD, PECVD, ECRCVD, MOCVD
Sputtering
Ion implantation source, beam line pumping end station
MBE
Diffusion
Photo resist stripping
Crystal/epitaxial growth
Wafer inspection
Load lock chambers
Scientific instruments: surface analysis, mass spectrometry, electron microscopy
High energy physics: beam lines, accelerators
Radioactive applications: fusion systems, cyclotrons
| | |
| --- | --- |
| Technical data |   |
| Inlet flange | ISO100, CF100 |
| Outlet port | KF25 |
| Purge port | KF10 |
| Pumping Speed |   |
| N2 | 260 ls-1 |
| H2 | 290 ls-1 |
| Compression ratio |   |
| N2 | >108 |
| He | 5 x 105 |
| H2 | 2 x 104 |
| Ultimate pressure with bake out heating (VG/ISO flange) | 6.5 x 10-6 Pa (5 x 10-8 Torr) |
| Ultimate Pressure with bake out heating (ICF flange) | 10-8 Pa (10-10 Torr) |
| Max allowable inlet pressure ambient cooled | 6.7 x 10-2 Pa (5 x 10-4 Torr) |
| Max continuous outlet pressure ambient cooled | 13 Pa (0.1 Torr) |
| Rated speed | 48000 rpm |
| Starting time | 3 min |
| Maximum inlet flange temperature | 120 °C |
| Input voltage | 100 to 120 (± 10) V a.c. or |
|   | 200 to 240 (± 10) V a.c. |
| Power consumption at start up | 0.55 kVA |
| Pump weight | 13 kg |
| Controller weight | 7 kg |