Headquarters
Activair s.r.o.
Ostravská 311/7
747 70 Opava-Komárov
Czech Republic



Tel:
+420 595 171 552

Fax:
+420 226 013 984
E-mail:
ID:
28605837

VAT:
CZ28605837
ID data:
3bngrkk

Branch Brno
Activair s.r.o.
Bohunická 728/24a
619 00 Brno - Horní Heršpice
Czech Republic



| | |
| --- | --- |
| Tel: | +420 545 210 455 |
| Fax: | +420 226 013 984 |
| E-mail: | |
Branch Praha
Activair s.r.o.
Novodvorská 803/82
142 00 Praha 4 – Lhotka
Czech Republic



| | |
| --- | --- |
| Tel: | +420 222 362 288 |
| Fax: | +420 226 013 984 |
| E-mail: | |
Slovakia
Activair SK s.r.o.
Cementarenska cesta 16
974 01 Banska Bystrica
Slovakia



| | |
| --- | --- |
| Tel: | +421 948 422 022 |
| Fax: | +420 226 013 984 |
| E-mail: | |
nXDS20iC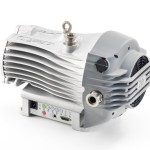 The nXDS-C pump is a modified version of the nXDS that is suitable for use on vapour handling processes, and may be used for some pumping applications involving corrosive substances. The nXDS-C variants have Chemraz® internal valves and stainless steel fittings for extra protection from the pumped media.
Features and Benefits
Lubricant-free within the vacuum envelope and hermetically sealed means totally clean and dry vacuum to prevent cross contamination
No atmosphere to vacuum shaft seals means bearings are completely isolated, which prevents process attack and means the bearings run cooler and last longer
No oil changes required eliminating costs of contaminated oil disposal
Simple single sided scroll design means routine maintenance is done in minutes for low cost of ownership and maximum up-time
Gas ballast feature to enable pumping of vapours
Applications
General clean pumping applications
Scanning Electron Microscopes - SEM
Beam lines and high energy physics
Backing turbo pumps
Centrifuges, ultra-high speed
Coating
Cryogenics
Degassing/curing - oil, epoxy resin
Distillation/extraction/filtration
Freeze drying
Furnaces
Gel drying
Laboratory bench top vacuum
Lasers, gas recovery and recirculation
Leak detectors, Helium
Load locks and transfer chambers
Rare gas recirculation
Rare gas recovery
Refrigeration manufacture
Research and development
Rotary, centrifugal evaporators
SEM/FIB (ion beam repair)
Solvent recovery
Surface science instruments
Technical Data, Performance curves and Dimensions are as per the standard nXDS pumps.