Headquarters
Activair s.r.o.
Ostravská 311/7
747 70 Opava-Komárov
Czech Republic



Tel:
+420 595 171 552

Fax:
+420 226 013 984
E-mail:
ID:
28605837

VAT:
CZ28605837
ID data:
3bngrkk

Branch Brno
Activair s.r.o.
Bohunická 728/24a
619 00 Brno - Horní Heršpice
Czech Republic



| | |
| --- | --- |
| Tel: | +420 545 210 455 |
| Fax: | +420 226 013 984 |
| E-mail: | |
Branch Praha
Activair s.r.o.
Novodvorská 803/82
142 00 Praha 4 – Lhotka
Czech Republic



| | |
| --- | --- |
| Tel: | +420 222 362 288 |
| Fax: | +420 226 013 984 |
| E-mail: | |
Slovakia
Activair SK s.r.o.
Cementarenska cesta 16
974 01 Banska Bystrica
Slovakia



| | |
| --- | --- |
| Tel: | +421 948 422 022 |
| Fax: | +420 226 013 984 |
| E-mail: | |
nXDS10iR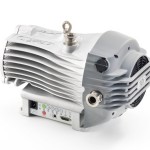 NGB pumps are standard nXDS/XDS pumps but with the gas ballast feature removed. They are for applications where it is advantageous to have the gas ballast control knob and machining removed so that it cannot be accidentally opened.
Features and Benefits
Lubricant-free within the vacuum envelope and hermetically sealed means totally clean and dry vacuum to prevent cross contamination
No atmosphere to vacuum shaft seals means bearings are completely isolated, which prevents process attack and means the bearings run cooler and last longer
No oil changes required eliminating costs of contaminated oil disposal
Simple single sided scroll design means routine maintenance is done in minutes for low cost of ownership and maximum up-time
No gas ballast to eliminate accidental opening and resultant ingress of air
Applications
Rare gas recirculation
Gas recovery
Technical Data and Dimensions are as per the standard nXDS/XDS pumps but ignoring the water vapour handling capability and gas ballast facility.