Headquarters
Activair s.r.o.
Ostravská 311/7
747 70 Opava-Komárov
Czech Republic



Tel:
+420 595 171 552

Fax:
+420 226 013 984
E-mail:
ID:
28605837

VAT:
CZ28605837
ID data:
3bngrkk

Branch Brno
Activair s.r.o.
Bohunická 728/24a
619 00 Brno - Horní Heršpice
Czech Republic



| | |
| --- | --- |
| Tel: | +420 545 210 455 |
| Fax: | +420 226 013 984 |
| E-mail: | |
Branch Praha
Activair s.r.o.
Novodvorská 803/82
142 00 Praha 4 – Lhotka
Czech Republic



| | |
| --- | --- |
| Tel: | +420 222 362 288 |
| Fax: | +420 226 013 984 |
| E-mail: | |
Slovakia
Activair SK s.r.o.
Cementarenska cesta 16
974 01 Banska Bystrica
Slovakia



| | |
| --- | --- |
| Tel: | +421 948 422 022 |
| Fax: | +420 226 013 984 |
| E-mail: | |
STP-iXA4506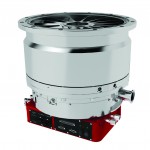 Features and benefits
The fully integrated controller and power supply eliminates the need for cables and a separate controller rack, resulting in a cost effective, compact TMP package that is fast and easy to install in a small footprint.
Maximum continuous flow capability of 4300 sccm (N2), achieving a performance increase of more than 50%, when compared to STP-XA4503.
The pump will operate efficiently with cooling water supply up to 35 °C.

Temperature Management System (TMS) unit is available for processes generating by-products.

I/O Remote, RS232C, RS485, STP-Link are standard ports.
UL marked, CE marked, SEMI-S2 and RoHS compliant.
| | |
| --- | --- |
| Technical data |   |
| Outlet port flange | KF40 |
| Pumping speed N2/H2 (liters/second) |   |
| VG300 | 3800/2700 |
| ISO320F | 4000/2700 |
| VG350 | 4300/2700 |
| VG400 | 4300/2700 |
| Compression ratio N2/H2 | >108 / 103 |
| Ultimate pressure Pa (Torr) | 10-7 (10-9) |
| Allowable backing pressure Pa (Torr) | 266 (2) |
| Starting time | 11 minutes |
| Mounting position | Any orientation |
| Input voltage | 200-240 V |
| Weight |   |
| VG300 | 109 kg |
| ISO320F | 111 kg |
| VG350 | 104 kg |
| VG400 | 111 kg |