Headquarters
Activair s.r.o.
Ostravská 311/7
747 70 Opava-Komárov
Czech Republic



Tel:
+420 595 171 552

Fax:
+420 226 013 984
E-mail:
ID:
28605837

VAT:
CZ28605837
ID data:
3bngrkk

Branch Brno
Activair s.r.o.
Bohunická 728/24a
619 00 Brno - Horní Heršpice
Czech Republic



| | |
| --- | --- |
| Tel: | +420 545 210 455 |
| Fax: | +420 226 013 984 |
| E-mail: | |
Branch Praha
Activair s.r.o.
Novodvorská 803/82
142 00 Praha 4 – Lhotka
Czech Republic



| | |
| --- | --- |
| Tel: | +420 222 362 288 |
| Fax: | +420 226 013 984 |
| E-mail: | |
Slovakia
Activair SK s.r.o.
Cementarenska cesta 16
974 01 Banska Bystrica
Slovakia



| | |
| --- | --- |
| Tel: | +421 948 422 022 |
| Fax: | +420 226 013 984 |
| E-mail: | |
Chem - Chem-C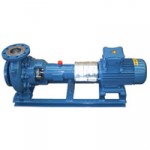 Centrifugal process pumps according to ISO 2858/ISO 5199 norms
Description
Chem and Chem-C are single stage centrifugal pumps manufactured according to ISO 2858/ISO 5199 norms, are made in stainless steel AISI 316 and are suitable to convey chemical fluids.
They are the simplified version of HC-N model, used and approved for different applications in chemical, pharmaceutical and food plants all over the world.
Construction of these pumps allows disassembly of rotating parts without disconnecting the flanges from the piping; in case a spacer coupling is installed, disassembly can take place also without disconnecting the motor.
These pumps are specifically designed for the OEMs market segment.
Applications
Chem pumps cover a wide range of applications and can be successfully used in chemical, pharmaceutical, cosmetic, food and beverage, textile industries to convey corrosive, aggressive fluids, solvents and oils.
They are also suitable for general industrial service.