Headquarters
Activair s.r.o.
Ostravská 311/7
747 70 Opava-Komárov
Czech Republic



Tel:
+420 595 171 552

Fax:
+420 226 013 984
E-mail:
ID:
28605837

VAT:
CZ28605837
ID data:
3bngrkk

Branch Brno
Activair s.r.o.
Bohunická 728/24a
619 00 Brno - Horní Heršpice
Czech Republic



| | |
| --- | --- |
| Tel: | +420 545 210 455 |
| Fax: | +420 226 013 984 |
| E-mail: | |
Branch Praha
Activair s.r.o.
Novodvorská 803/82
142 00 Praha 4 – Lhotka
Czech Republic



| | |
| --- | --- |
| Tel: | +420 222 362 288 |
| Fax: | +420 226 013 984 |
| E-mail: | |
Slovakia
Activair SK s.r.o.
Cementarenska cesta 16
974 01 Banska Bystrica
Slovakia



| | |
| --- | --- |
| Tel: | +421 948 422 022 |
| Fax: | +420 226 013 984 |
| E-mail: | |
SH - SHV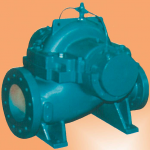 Centrifugal Split-case pumps
Features
SH & SHV series are single stage, double suction centrifugal pumps.
Compared with other types of pumps, they feature long service life, high efficiency, advanced construction, low costs of operation, friendly maintenance and service.
Applications
They are mainly used for municipal water supply, central heating, airconditioning systems, fire systems, water treatment, drainage pumps stations, power plants, shipindustry, chemical & oil industries, etc.
The range includes 58 models with suction branch diameters from 125 to 450 mm.